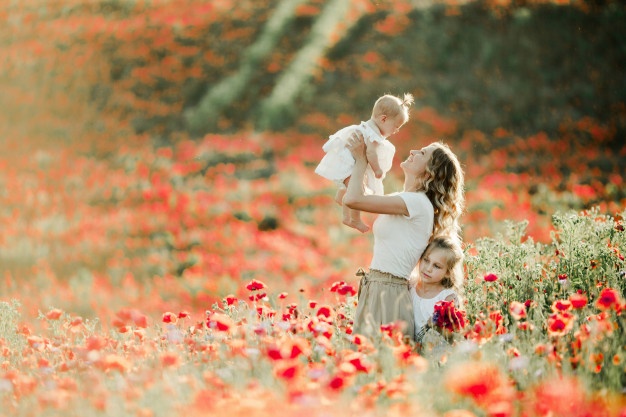 Human sleep undergoes continuous change from the pre-born baby through to adulthood; with the most rapid change in the first 6 months of life.
Just as you are gaining an understanding of your baby or child's sleep and responding to their needs they go through yet another developmental leap. Some of these changes could interfere with the process of their sleep , sometimes known as 'sleep regression', giving you yet another challenge.
Anticipating these changes and their impact can make it easier for you to adapt to them and be ready to meet the challenges they may bring….
Six months to one year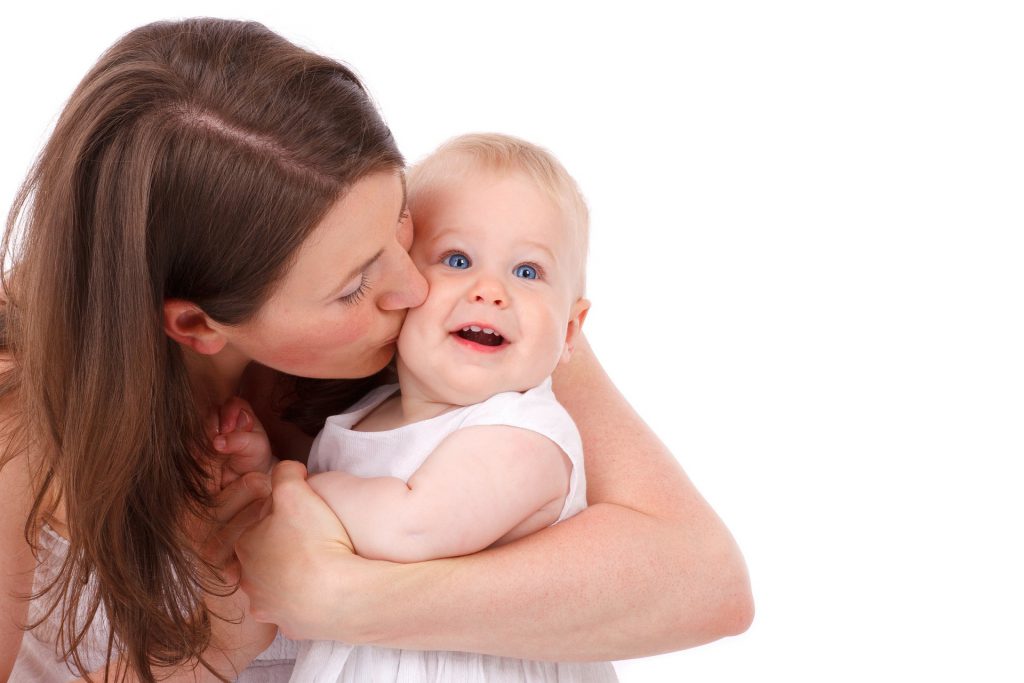  The majority of your baby's sleep is taken at night and it is still quite normal for your baby to wake at night.
 Your baby now enter deep non-REM sleep at the start of the night and the amount of lighter REM sleep reduces to 30%.
 Your baby's sleep cycle length increases to around 90 minutes at night and about 45 minutes in the day.
 By 6 months your baby will now have 3 distinct naps as they can stay awake happily for longer periods in the day.
 Your baby will start eating solids at 6 months, which could initially cause abdominal discomfort.
 Separation anxiety can start to develop around 7 months of age – this can cause sleep issues, but shows that your baby has a secure attachment to you.
 By 9 months babies drop the later afternoon nap.
Tip– Ensure naps are spaced evenly to avoid over tiredness late afternoon and at bedtime.
 Your baby will start to advance with physical development such as sitting, crawling, cruising. Often these skills are practised in the cot at sleep time. Research has shown that the onset of new motor skills can lead to night-time disruption (A.Scher 2015)
 Your baby is beginning to understand simple instructions and say their first words. This can lead to sleep disturbance as your baby tries out new skills or simply has a busy brain
Tip– Winding down bedtime routines are really important now
 Teething – although babies vary in the amount of pain they experience it can often cause discomfort at night and result in night-time waking
 Your baby may start to show signs of temper or resistance when not wanting to co-operate – its best to be as consistent as you can now with boundary setting
One year to 2 years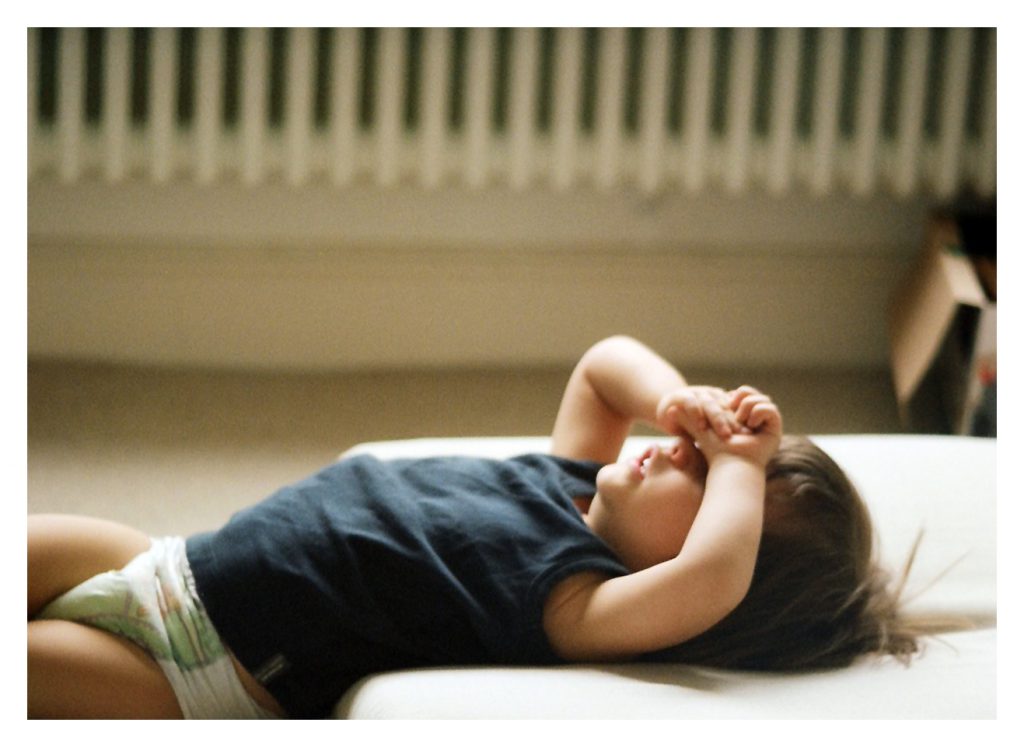  Around 12-15 months most children will drop to one daytime nap, consolidating all their day sleep into one longer period, generally taken after lunch.
Tip– Bring bedtime earlier to avoid your baby being over tired and harder to settle at bedtime.
 Your toddler may develop minor fears, for example of animals and loud noises- which can cause settlings problems at bedtime.
 Your toddler may become strongly attached to one parent in particular.
 They may have tantrums when frustrated.
 Your toddler may experience separation anxiety and become upset when you leave the room – this can become more heightened at 18 months.
 During this time your toddler is beginning to understand simple commands and language development is increasing.
 Learning to walk, then climbing- can bring independence which can cause challenges at bedtime.
 Your toddler enjoys listening to stories and may start to push boundaries for more.
Two years to 5 years
 Your child may have dreams that become scary nightmares.
 They may be afraid of the dark and don't want you to leave at bedtime. They may suddenly ask you to leave a bedroom light on and the door open at bedtimes.
 Your child may become "scared" to be in any room without you- which could lead to settling problems at bedtime.
 Moving from their cot to a bed gives your child sudden freedom and could cause resistance at bedtime and night waking.
 From around 3 years all your child's sleep is now consolidated into the night sleep, as their nap reduces and then stops.
Tip-A nap at this age could affect your child's sleep drive at bedtime and delay sleep on-set.
 From 3 years old children many children begin to be dry at night and some will be out of nappies. Becoming aware of the need to go to the toilet; could disturb your child's sleep.
 During this age your child will become more independent and could resist your requests, e.g. to get dressed, clean teeth or put get into bed.
 During this age your child will start nursery and then school – any big change like this could unsettle them and affect their sleep
 From 3 years old your child will be able to wait for short periods-aiding bedtime.
 They will begin to understand the concept of rewards- positive rewards can help to encourage behaviour changes.
 By 5 years your child be will able to express fears, worries and anger with words