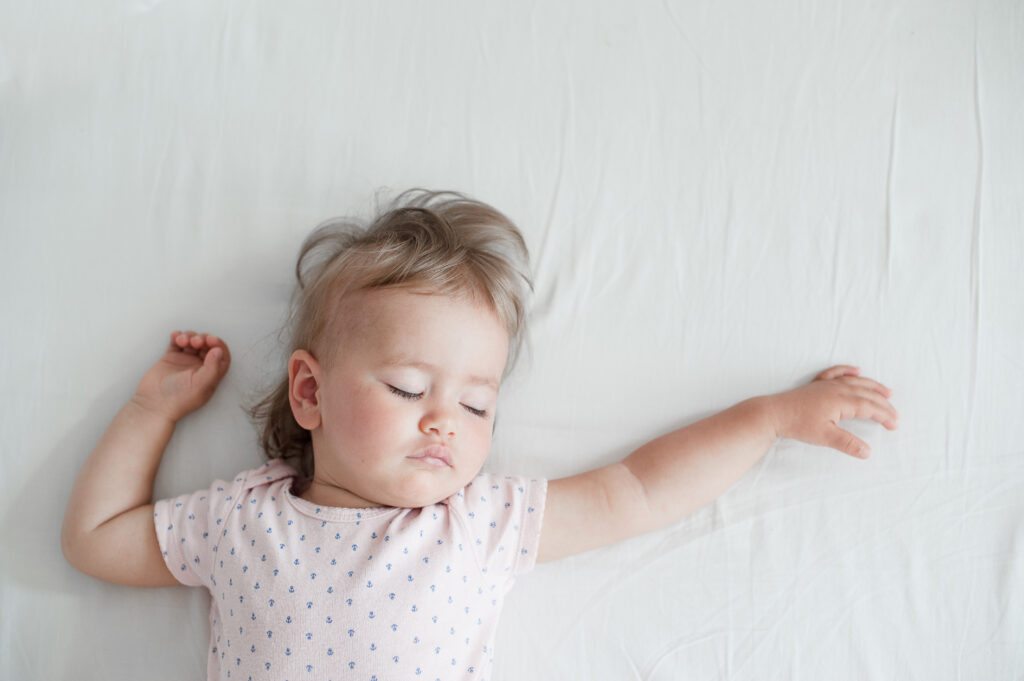 Sleep Myths Busted
At Millpond we frequently hear "old wives tales" that parents have had handed down from well-meaning family and friends. So to help you sort the facts from the fiction we dispel the top most common sleep myths
Myth 1: All babies should be able to sleep from 7pm to 7am
A common question for parents is how much sleep their babies and children should be getting. The amount of sleep each child needs will vary. Some children naturally need more sleep and some natually less sleep to perform and function at their best; however the range should not be too wide. While some small children may naturally sleep for 12 hours, for other children a 10 hour night could be just right for them. See what works best for your child and try to avoid comparing them to figures you read about on-line or to family and friends children.
Myth 2: Children outgrow all sleep problems
Learning how to sleep well in their early years not only reaps immediate psychological and physical rewards for your child but also teaches good habits for life. Sleeping well is a skill, that sometimes has to be taught, just like any other skill we teach our children. Studies have shown that young children whose sleep issues go unaddressed are more susceptible to sleep problems into adulthood.
Myth 3: Routines don't matter; a child will fall asleep when they're ready
Babies and toddlers thrive on simple repetitive routines as they feel safe and secure, knowing what's coming next. Aim to carry out the same series of steps every night, about 30 minutes before your little one goes to bed. Having a regular time for bed and a bedtime ritual means your child is not over tired, making it easier for them to relax, fall asleep and sleep through the night. Equally having a regular waking time in the morning and regular naps will secure their sleep pattern, improving both the amount and quality of their sleep
Myth 4: Cutting out naps will help your baby sleep through the night
Naps are vital to babies and children and just as important as the sleep they get at night; in fact, at 3 months old, 30% of a baby's sleep occurs in the day. When a baby is awake too long they are more likely to become over stimulated, fractious, easily upset and difficult to settle to sleep.
Napping time declines as children get older but most children will still need some sleep in the day at 3 years old and some still need a nap into their 4th year.
Myth 5: By 6 months most babies sleep through the night
Firstly it is normal for babies to wake during the night and some will "sleep through" sooner than others. We all natually stir and rouse as we transition between sleep cycles. Typically your baby will wake briefly between 2 and 6 times a night. Some babies who are able to soothe themselves back to sleep may wake for a few minutes and go back to sleep on their own, while other babies need their parents help to get back to sleep. The key is to introduce a consistent calming bedtime routine  helping your baby wind down from the day, and to introduce a gentle settling technique to help support your baby to learn how to self settle at bedtime.
By six months, your baby's sleeping and waking patterns become more organized so they can now sleep for longer periods of the night. However, research shows 25 to 50% of babies at this age continue to wake in the night, with babies only predictably sleeping all night by a year old.
Myth 6: Formulae fed babies sleep longer
You may have heard the myth that bottle-fed babies sleep longer at night, however studies have shown no significant difference in sleep patterns between those breastfed and non-breastfed babies. In fact, evidence suggests night-time breastfeeding is associated with more nocturnal sleep, especially among first time mothers.
Studies have shown how an amino acid found in night time breast milk can help your baby's sleep. This amino acid, called tryptophan, is converted in the body to melatonin. Levels of tryptophan in breast milk fall in the day and rise at night in line with the mother's body clock. Giving tryptophan, through breast milk, has shown to help babies fall asleep faster and to synchronise with the 24 hour day.
Myth 7: A child full of energy at bedtime is just not sleepy
Being over tired can lead to a rise in the hormones adrenaline and cortisol, a little like having shots of sugar and caffeine throughout the day and evening. So rather than being lethargic, many young children become very active when they are over tired. It may also be your child has a second wind, meaning they are easily over stimulated and appear "wired", finding find it hard to go to sleep. Bringing bedtime earlier to settle your child before they tip into this over-tired state will avoid bedtime battles and ensure your child has more sleep, helping to rebalance these hormones.