Early morning waking is one the most tiring problems for parents and often one of the most difficult problems to solve.
Unlike you, most young children feel refreshed and ready to start their day if they wake at this time.
The good news is though, with patience and consistency you can help your child sleep later or learn to stay in bed longer in the morning.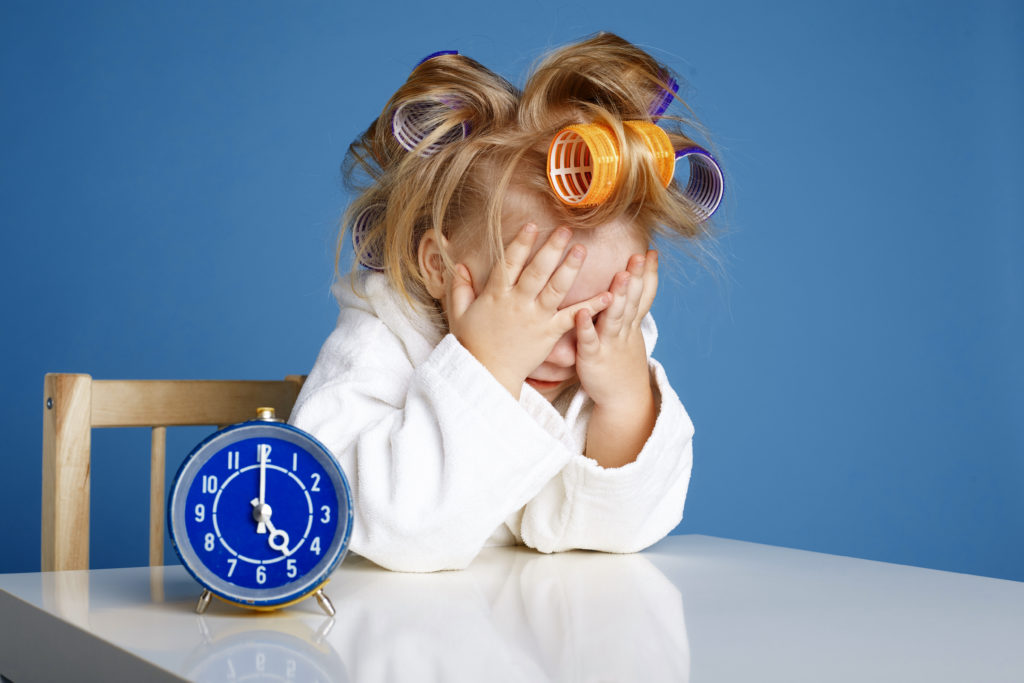 Ensure your toddler is having the right amount of sleep (both in the day and at night) for their age. It can be a fine balance, but your child could be waking early if they're having too much or too little sleep in the day. And at night too; early rising can be caused by having too little sleep overnight….this can be impacted further by putting your child to bed late in the hope they will sleep later in the morning.
Encourage your toddler to take their nap either late morning or after lunch. If their nap is taken very early in the morning this could be part of their night time sleep that has split away. Continuing to have this early nap can perpetuate their early waking. You can solve this problem by slowly shifting their nap later by 15 minutes each day until their nap is after lunch.
Aim not to offer your child milk or food until after 6 am, so they don't have a "learnt hunger" at 5 am.
Try not to inadvertently "reward" early waking by bringing your little one into your bed to sleep, to watch fun DVD's or play games. Instead aim to keep them quietly in their bed until it's getting up time; even if initially you have to stay with them in their room to do this.
Environmental factors can also be important. Check their room is not too hot or cold…ideally it should be between 16-20C/60-68F. Keep their room dark and quiet until it is time to get up.
For a child closer to 3 years, or older, a reward system combined with a morning light system can encourage your child to stay in bed in the morning.
Here's how………
Choose a small lamp; something you already have at home and set this up in your child's room.

Place it somewhere your child can easily see it from their bed, but not right next to their head.

Plug the lamp into a digital timer switch.

Use a low wattage bulb in the lamp so it won't wake your child if they are still asleep when it comes on.

Set up the morning lamp to come on at the earliest time your child usually wakes; this could be as early as 5.00am! It's important that you make it very easy for your child to achieve your goal in the first few days.

The lamp acts a guide of when it is morning and when your child can come through to you.

Explain to your child that to achieve their reward, they must stay in their bed until the lamp comes on.

Then once you know they fully understand the goal and are keen to have their reward , in small incremental steps of 5 minutes a day, gradually move the timer switch so the lamp comes on later…. repeat this slowly until you reach your goal.
Please bear in mind that early rising can take a few weeks to see signs of improvement. It is a good idea to keep a record of your child's waking times so you can see the gradual improvement in their sleeping patterns.