How to settle your baby or child for a nap
 Why does my baby need to have naps?
There is now more evidence than ever to support the role naps play in babies and children's learning and memory. And a good daytime sleeper is usually a better night sleeper. Naps also help to regulate your child's mood, appetite and give you some well needed time to rest.
But they are not always easy or straight forward to achieve and many parents struggle to get their little ones off for a few hours of precious sleep time in the day.
So to help you get your child into good sleep habits we have put together our Millpond Guide to Naps.
How do I know when my baby is tired?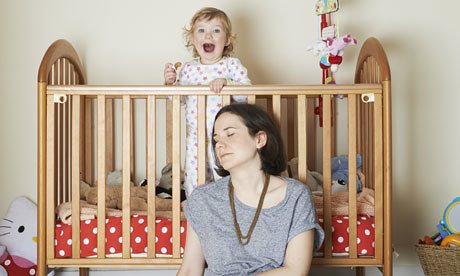 Having an understanding of when your baby is ready for a nap will mean he won't be over tired when you put him down and will settle more easily. It is usually a combination sleep cues and timings that get the best napping results.
Some babies and children can be very subtle with their cues.
Here are some cues you might see in your baby to indicate he is ready for sleep. Your baby  or child may show just one of these or it could be a combination:
Whining or fussing.
Staring blankly into space
Frowning
Arching of back
Clenched fists
Yawning
Rubs eyes
Pulling at ears
Sucking on fingers or fist
Ignoring interaction and losing interest in toys
How do I settle my baby for a nap?
Your baby or child will be more relaxed and settle faster if you factor in 15 minutes of quiet time before you start; then settle him as you would at bedtime.
Tidy away the toys and sit looking at a book together or just having a cuddle.
Give your little one a feed in the living room.
Then to settle your child for his nap go into the room where he usually sleeps, close the curtains and use blackout blinds. From about 5 months babies can become distracted by their surroundings; darkening the room will help to prevent this.
Put on a clean nappy, pop your baby into his sleeping bag, have a little story or lullaby and a cuddle.
Then settle him to sleep as at bedtime.
If after 20 minutes your baby or child has shown no signs of settling go out for a walk instead and try again later when he shows tired signs again.
We suggest having one nap a day in the cot, but some naps can be out and about.