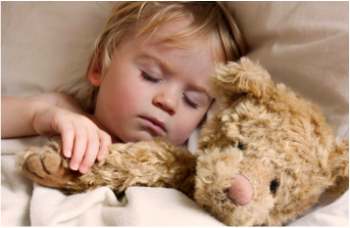 How I changed my daughters sleep problem
Clare's family life was being affected by her daughter's constant night waking…..read her story to see how she changed things around!
My daughter had never slept through the night; sometimes we could be disturbed up to 10 times.  I used to dread bedtime knowing I would be woken up very soon after going to bed and then rarely get more than 2 hours sleep at a time.  The nights were extremely stressful.  She would cry out for me unless I shared the bed with her and even then she would be very restless all night.  She was grumpy through the day and our work and home life suffered greatly. I was exhausted and depressed and unfortunately had no help from my GP.
After some investigations we discovered she had some breathing problems which a nasal steroid quickly corrected. She continued to wake frequently which is when I consulted Millpond Sleep Clinic.  They were amazing and I finally felt like someone was listening to me.  They gave me achievable tasks to do over 3 nights which Katie responded to very well.  A combination of things helped her feel confident in staying in her room on her own and after 3 weeks we got a full night's sleep.  Six weeks later she now sleeps from 7:30pm to 6:30am at least 5 nights per week.  She is now a happy little girl who is a pleasure to be with. She runs around the house singing and laughing rather than being grumpy.  I can concentrate again at work and feel so much happier.