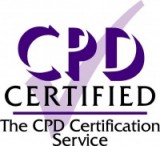 Helping parents to solve their children's sleep problems – Based on Expertise, Sound Research and Experience
We have been commissioned to run training for health professionals in the NHS since 2007 and our sleep workshops are now mandatory for staff in many NHS Trusts.
Our popular sleep training study day is CPD accredited and designed to be highly engaging, interactive. The workshop is relevant to all health professionals and community staff working directly with families with babies through to primary school age children.
Our Next Sleep Workshop – when and where:
Date: Wednesday 18th April 2018
Time: Registration 9.30 am and finishes 5 pm
Venue: 235, Shaftsbury Avenue, London, WC2 8EP
Payment details:
£115, course fee includes a copy of Millpond's book 'Teach your child to Sleep', course materials, lunch and an CPD accredited attendance certificate.
How to book your place:
Places on this study day are limited and subject to payment of course fees.
To secure your place if you are self funding, please make a booking by telephoning the Millpond office on 020 8444 0040.
What the workshop covers: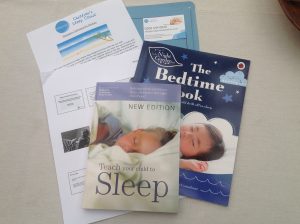 This workshop aims to provide a forum for the discussion and exploration of children's sleep problems. Why sleep problems arise, commonly used techniques, assessing a problem and planning a sleep programme.
By the end of the workshop participants will be able to:
Understand children's sleep cycles/sleep needs
Interpret sleep information questionnaires and diary
Plan a sleep programme
Evaluate intervention
Some feedback from our last workshop:
All of our sessions are evaluated and the feedback we have received has been extremely positive with 100% of participants saying they would have welcomed the session as part of their health visitor training.
'Within my role as Infant Feeding Specialist – we have a large volume of mothers worried that their child is not sleeping, often equated to feeding concerns – this workshop has provided me with more in-depth strategies to support families with sleep issues.  Lots of interesting research to follow-up and incorporate into my practice.'  D Wilson, Infant Feeding Specialist.
"I recently attended the Millpond sleep workshop and it was one of the best study days that I have ever attended. It has had a huge impact on my clinical practice, as I now have a better understanding of sleep cycles, preventing inappropriate sleep association and how to reset body clocks and feel more confident in supporting parents with children with sleep problems."  Nicki Murray Health Visitor.
"A very well structured programme and clearly presented." A Gibson, Health Visitor
"After 19 years as a HV, I was quite sceptical about how much I would learn from the day, but was pleasantly surprised – a very valuable day." M Meddings, Health Visitor.
"A very informative and useful day.  Information gained is very relevant to my practice."  J Dann, Health Visitor
Millpond trainers:
There will be two trainers on the day, led by Mandy Gurney, founder of Millpond  Children's Sleep Clinic and co-author of the sleep bible "Teach Your Child to Sleep", which to date has sold tens of thousands of copies worldwide.  Mandy has had over 30 years' experience as a registered general nurse, midwife and health visitor.