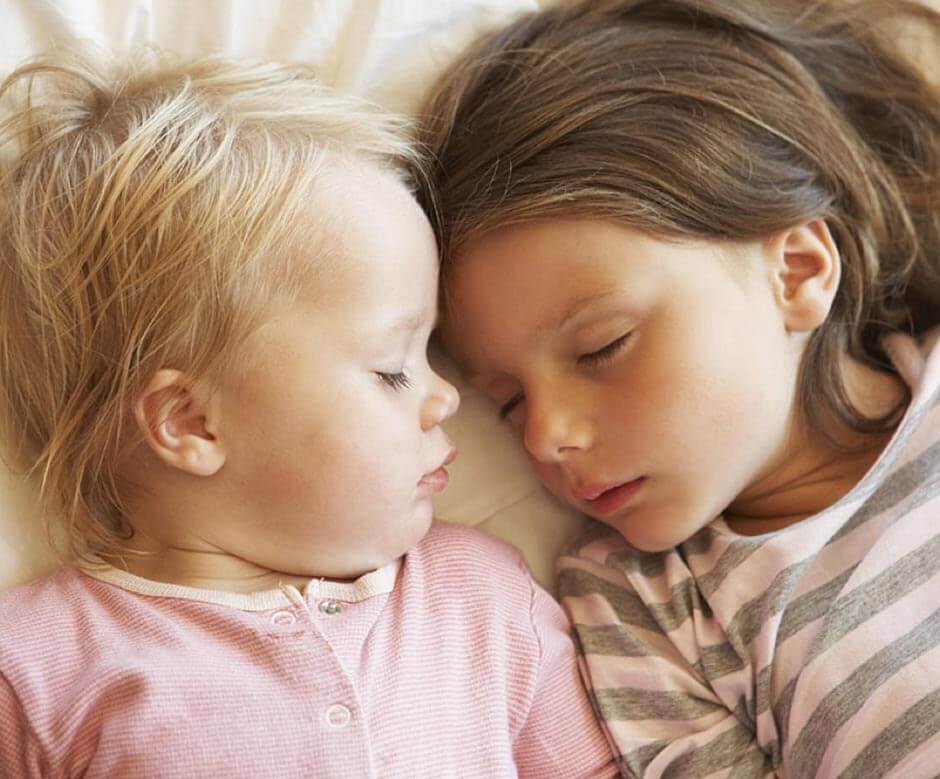 Understanding the average amount of sleep your child needs for their age will give you a good starting point to work towards to ensure your child is getting the sleep they need to be healthy and function at their best.
It will help you decide an ideal bedtime for your child. Base their bedtime on how much average sleep they need for their age, and then working backwards from the time they wake in the morning, set their bed time.
Bear in mind how much sleep we need varies from person to person and that your child may need a little more or little less sleep than average for their age. Consider how well your child functions each day on the amount of sleep they're having.
As your child gets older the amount of sleep they need will very slowly decline to reach around nine hours per night for the average teenager.
Here is an average sleep guide for pre-school children through to older aged adults.
In the pre school age group, 3-5 years, it is recommended that children have an average of  10 to 13 hours sleep a night
For school aged children, 6-13 years, the recommendation is for them to sleep for 9 to 11 hours  a night
Teenagers should aim for 8 to 10 hours every night- not just catch up at weekends
And young adults from 18 years right through to old age should be aiming for 7 to 9 hours sleep a night
These figures are from the National Sleep foundation