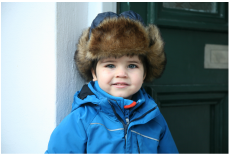 Family life for Natasha and her son had become so affected by lack of sleep. The whole family was incredibly tired and unable to function properly. Millpond had been recommended her by a good friend who had used the service recently, so Natasha contacted us for help.
"Joseph had always been a fantastic sleeper so when he started to not sleep well, we were all surprised. Family life became incredibly tough. We were all so tired and totally confused as to what the problem might be and how to fix it. I knew I needed to seek the support of a professional so my friend recommended the Millpond programme.
It was the best decision I made!
Very quickly Joseph responded to all the techniques and within 3 nights his sleep was so much better. Before the end of the programme he was sleeping perfectly again. We are so thankful to Mandy for helping us through such a challenging time."
0 Comments