Our Team of Sleep Consultants
Did you know …our sleep consultants are all mums and fully qualified health professionals
Call direct: 020 8444 0040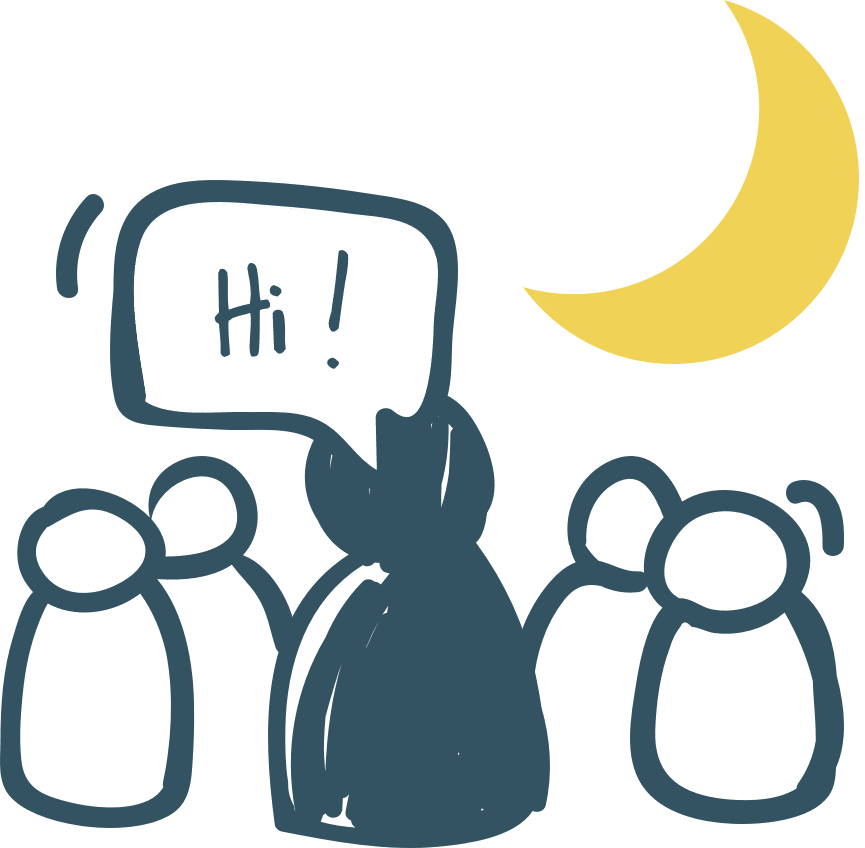 Since our inception in 2000 Millpond has become the leading authority on children's sleep from babies to teens. We have been delivering sleep training to NHS staff since 2007 and are the sleep clinic of choice for other healthcare professionals.
We are all qualified health professionals, skilled in nursing, midwifery and health visiting, it's the team of sleep consultants at Millpond that makes us special.
All our sleep experts have all spent decades working in the NHS supporting parents with their children's sleep, health and behavioural problems.
We draw upon our extensive knowledge, professional experience and our expertise to guide you sensitively through your sleep programme.
We are the sleep advisers to leading household brands such as The BBC, In The Night Garden, The Gro Company and Chicco. As mums ourselves, we are passionate about sleep as we know first-hand what a child's sleep problem can do to a family.
Mandy Gurney
As both the founder of Millpond Children's Sleep Clinic and experienced health professional I have been advising on baby, toddler, school-aged and young people's sleep issues for over 30 years.
The exhaustion of sleepless nights is familiar to all parents at some point in their child's life. I found myself subjected to this ordeal as a first-time mum. When my son was born he had severe reflux and food allergies and as a consequence screamed almost 24 hours a day. Eventually he was referred to a wonderful team at the Brompton Hospital and with the right treatment we began to emerge from the fog.
As a health professional I was concerned about the lack of support other families might be experiencing and I decided to turn my emotional experience to good effect. Building on my medical training in nursing, midwifery and health visiting, I set up one of London's first NHS's children's sleep clinics.
As a health professional, I was able to offer evidence based down-to-earth advice to parents while building up a store of reliable and practical sleep solutions. Over the next 5 years I could see what a positive impact it was having on families and this acted as a catalyst to my decision to specialise in children's sleep.
In 2000 I formed Millpond children's sleep clinic which has now grown into an international service, used globally by hundreds of families with children aged 6 months to teens. Our approach is modelled around the child and family's specific needs. It's about being sensitive and tailored rather than prescriptive; which means we can help support families to see good results in matter of weeks. Having a medical background means I can take a fully holistic approach and advise parents on other factors that may be influencing their child's sleep.
Our recipe for sleep success is now in popular demand from many other quarters. I write regularly for on-line parenting sites and am frequently asked to give expert comment on both TV, Radio, social media and record podcasts. I also had the huge pleasure to present alongside Professor Robert Winston in The Essential Parent Company's comprehensive DVD guide to baby's sleeping.
I am the sleep expert and adviser for a number of household brands including The BBC, In The Night Garden, Gro Company, Essential Parent, Rest Easy Sleep Better and Chicco.
I am the author of three additions of Teach Your Child to Sleep (Hamlyn, 2005, 2016,2020) which has sold tens of thousands of copies worldwide. Also "The Bedtime Book", a children's book on sleep for the television programme "In The Night Garden".
Since 2007 I have been commissioned by the NHS and HSE Ireland to train their teams to support families with sleep issues. To date I've trained 10's of thousands of health professionals, and I am also the mum of two.
"As a mother, I know just how hard sleep deprivation can be. For me, solving a child's sleep problem is like putting together a jigsaw. By taking parents through all the issues, however apparently small, I find the missing piece. Together we put it in place, and completing the picture is often a transforming experience for the family and the best job in the world for me!" – Mandy Gurney.
Read more
Juliet Newson
Juliet Newson brings almost 3o years of experience as a registered nurse and health visitor within the NHS and private heathcare. She has worked in various clinical settings in the UK and internationally in Kathmandu, Nepal and has been with Millpond for over 14 years .
Since September 2020, alongside Millpond, she has worked as a staff nurse on a busy neonatal unit. She follows her interests in breast feeding, infant nutrition, parenting programmes and behaviour change for children.
Juliet is passionate about sleep and as well supporting individual families with their children's sleep she is an educator & trainer delivering sleep workshops and seminars across the UK and Ireland for the NHS and other organisations alongside Millpond's founder, Mandy.
Her approach focuses on understanding and empathising the pressures that a child's sleep problem can bear on the whole family and working with them to tailor effective solutions that are tuned to their particular needs.
Juliet is a proud mum of three.
"Through my experiences of working with parents and young children, I recognise how important effective and adequate sleep is in establishing a positive environment to enable children to grow and develop. Coping with children's sleep difficulties can be a hugely draining experience for parents and families, impacting home life, health and a child's behaviour. Helping parents resolve these problems is one of the most rewarding experiences I have had in healthcare". – Juliet Newson
"Juliet and the sleep clinic were invaluable and their advice directly and hugely improved our daughter's (and our) sleep. Advice was specific and tailored to our situation and stage. Juliet provided nutrition advice as well, which was a massive help and had a huge effect on sleep. Juliet has a lovely manner and was a huge source of advice and support. She was always on hand to answer any questions we had by email and the follow-up calls were extremely useful. We cannot recommend this service enough." – Laura & Rob, 2021.
"Our baby sleep specialist was Juliet, she was concise and calm. Our written plan was tailored to Olivia' needs – previously, we have been bombarded with information from well-meaning friends and family members, but to have that information put things in perspective. I also liked it that Juliet made reference to her own children, which made the plan feel more realistic and less theoretical." – Jane, London.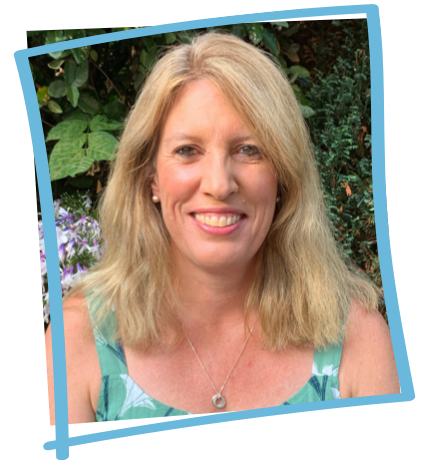 Read more
Clair Lyons
With over 30 years experience in children's sleep, Clair has been working with Millpond since its inception.
She is highly experienced in working with children of all ages in a variety of settings, including neo-natal intensive care units, paediatric wards and within the home and nursery environment.
Clair met Mandy when they worked together in a health visiting team in the NHS and they went on to establish an NHS children's sleep clinic together at St Charles hospital in London, that they ran for 5 years.
Clair's experience in supporting families with sleep issues and her skills in child development, behavioural issues and family dynamics means she has amazing feedback from the families she works with.
She is also the proud mum of three.
'Sleep has a really profound effect on daytime behaviour and it's good to be able to give parents the tools to change both and to hear how that has empowered them to enhance the daily life of the whole family'
– Clair Lyons
'We can't thank Clair enough for her amazing support and advice with our daughter's sleep. We would highly recommend her to anyone who needs support with their child's sleep!'– Victoria with 18 month old Poppy.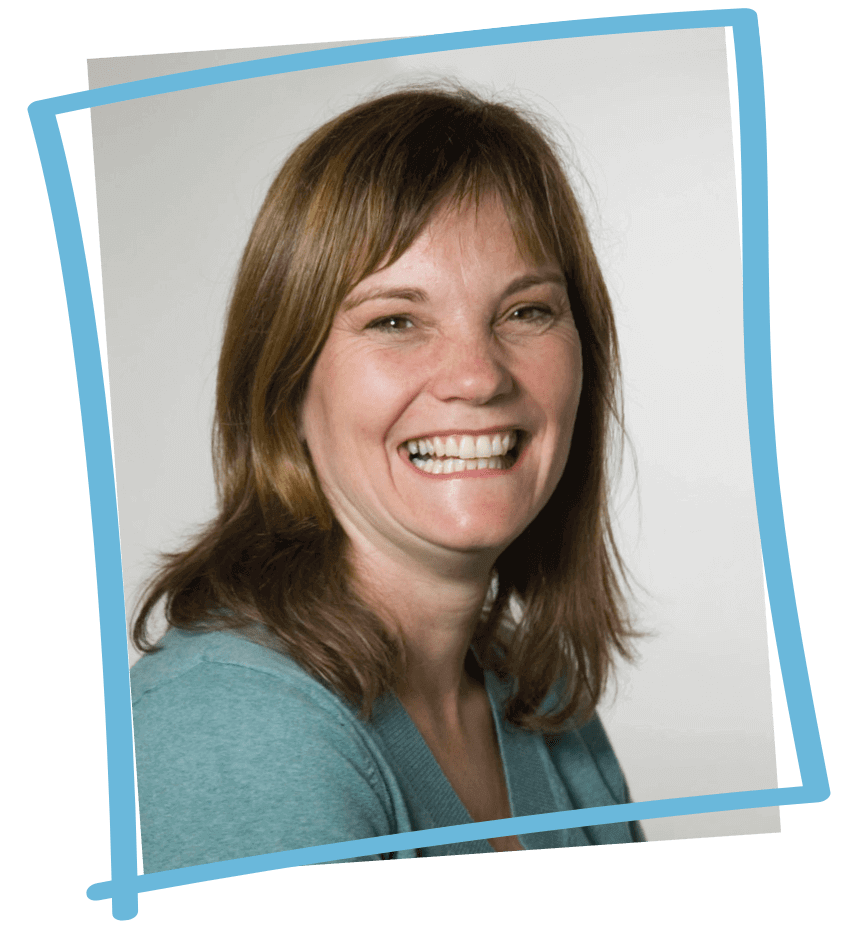 Read more
Anne Keating
Anne is a mother, a registered nurse, midwife, health visitor and infant massage instructor. She has worked in the NHS for the past 30 years in both community and hospital settings.
She has completed sleep counsellor training with Sleep Scotland and the Millpond Sleep Workshop, which is where she met Mandy.
"As a mother and health professional, sleep has always been an area of personal and professional interest for me and I have observed first-hand the benefits to family life when a baby or child learns to sleep well."
As a community health visitor Anne runs successful sleep groups.
She has considerable experience in giving sleep advice and support to families who have children and young people with additional needs.
Her current position is as sleep advisor within an NHS Child Development Team and in addition, more recently, we are delighted that she has joined our team of child sleep consultants at Millpond.
Anne has a daughter.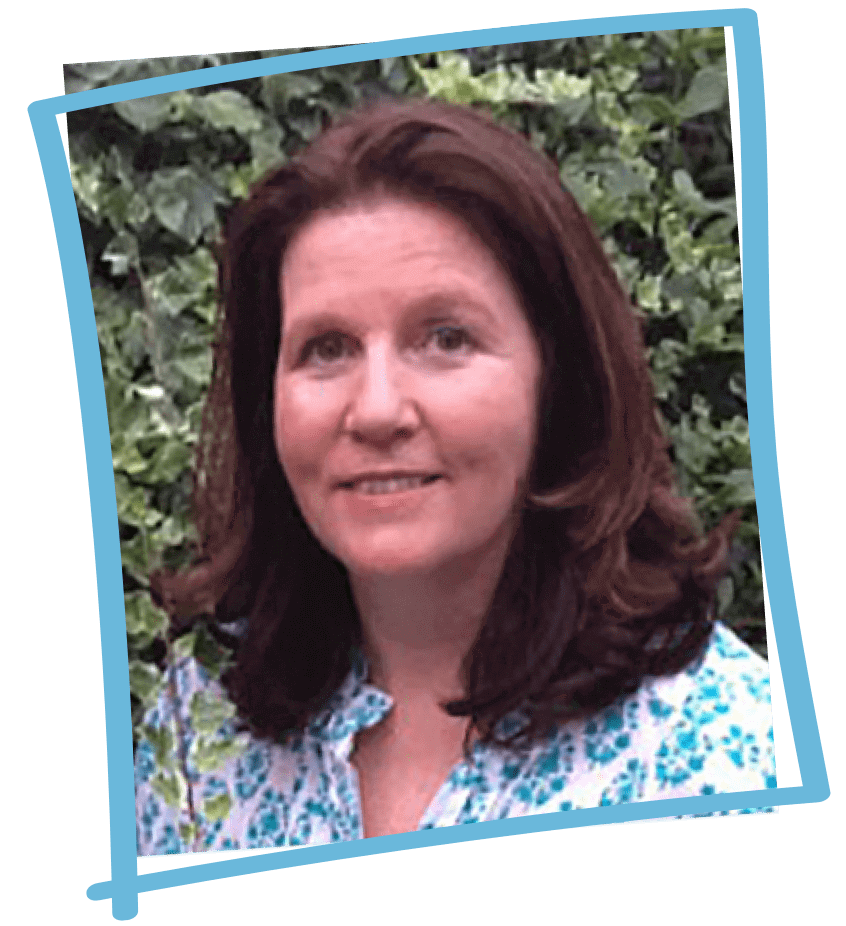 Read more
Carolyn Reynolds
Carolyn is a mother of two who knows how lack of sleep can impact a family profoundly. With over 18 years experience working at Millpond Carolyn knows how important it is for a parent's first contact with the clinic to be positive and for them to meet with a sympathetic ear.
"I speak to exhausted and emotional parents every day. I find sharing their family's story with me as their first step to improving their child's sleep is a huge and immediate relief. From all the positive outcomes we see, I am able to reassure them they are not alone and that we can help". – Carolyn Reynolds.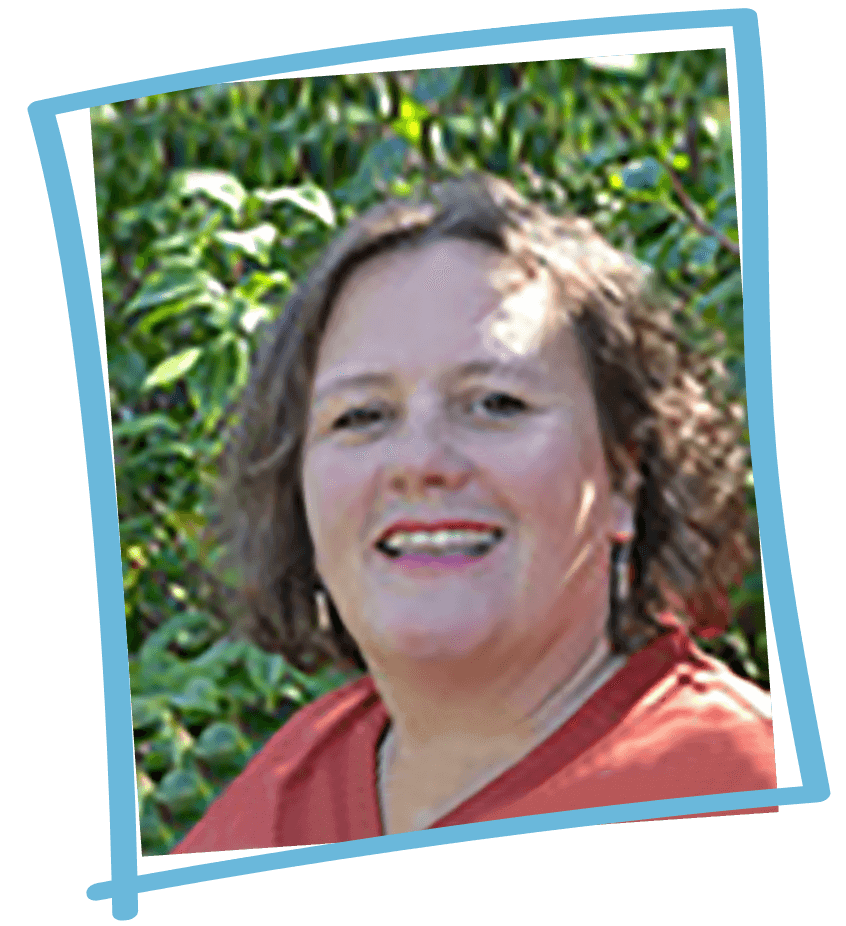 Read more
Tracey Marshall
We want to pay tribute to the memory of Tracey Marshall, Millpond's co-founder and sleep consultant, who tragically passed away. Her work and expertise will live on through Millpond.
See what parents' say about us
When feeling overwhelmed by tiredness and in need of real sleep help, Millpond's 'Teach Your Child to Sleep' is a much welcomed, well researched resource. This is an easy read with a practical nurturing approach that walks you and your child through to a good night sleep.

Rozanne Hay, UK Representative and Director for Continuing Education IACSC International Association Of Child Sleep consultants

The Millpond approach is non-prescriptive and [their] book offers lots of choices for parents to match their own goals and parenting styles. I would heartily recommend it for anyone already experiencing problems with sleep or to set up good sleep habits proactively.

Melissa Hood, founder of The Parent Practice

This baby and child sleep guide is the perfect combination of accessible science, Mandy's years of experience and a mother's warmth. I love the way things fall into place with Mandy's clear and thorough explanations!

Diana Hill, co founder of Essential Parent

Millpond's brilliant blend of commonsense, encouragement and understanding – plus a highly logical strategy that is easy to implement – changed hell into heaven literally overnight. My entire family is thus indebted to Mandy and her team.

Freya North, Author

I am a GP and would recommend Millpond to any sleep deprived parents; you cannot put a price on sleep. Thank you so much. I only wish I hadn't waited 19 months.

Vanessa, GP

We are so happy that we put our trust in you to help us with what has been a huge problem for our family for almost 2 years. We are finding time to relax and time for each other and I did not realise how much we missed this time.

Ben

As a family, we were sleep deprived. The tailored plan for our son made it personal. I am really pleased with what we've achieved during the programme and I am thankful to Juliet and Millpond.

Evrim.

We were at rock bottom. Our son has a neurological condition, so I was nervous and and wanted a sleep clinic who had experience of this and would adapt to the needs of our son. Our lives literally changed overnight!

Shurron

Within weeks our son was waking only once a night. The investment we made into Millpond was one of the best we've ever made. It gave my son a solid night sleep and consistency. It gave me and my husband our sanity back.

Shurron

I am delighted. I was aiming to go from 6+ wakes at night and feeding to sleep 100% of the time to 1-2 wake ups and some ability to self-settle. After doing the plan for less than 6 weeks my daughter started sleeping through the night.

Katie

My daughter is now having quite a bit more than the average sleep for her age and it's lovely to see her waking up naturally. I'm also waking up naturally and feeling much more refreshed for having a regular sleep routine myself!

Louise

We are so happy we could jump for joy, we wish we had spoken to you ages ago. Using Millpond has built our confidence and made us feel on top of it at last. You really gave us some life back!

Sarah

I live in Switzerland so it is really quite remarkable that Millpond was able to help me over the phone and by email. When you have slept you can deal with anything!!

Melanie

We still can't believe that such small changes have made such a difference to us and Alice. She has even slept through while on holiday in a travel cot.

Louise

We are just so sorry we did not get in touch sooner as we went through 18 months of no sleep.

Ann Marie

Thank you, thank you, thank you!! We never thought life could be improved so greatly. You showed us the light. Luka is much happier and loving his sleep now.!

Diane

Alex is sleeping beautifully again and is now quite happy to lay in his cot singing until 7.30/745 am ( Godsend!) and sleeps very happily through the night again. Thank you so much!

Sandy

Very happy to say that Joshua, who you helped us with, is now sleeping a regular 11 hours a night uninterrupted. In fact, getting him up some mornings is a real challenge!

John

Mandy has been an absolute saviour at a time which was starting to feel quite bleak in terms of our little one's sleep. The personalised advice and guidance has been invaluable.

Mary
Companies we've collaborated with