Teachers Resource Pack
Poor Sleep Affects Learning
Our Teaching Packs contain everything you need for an inspiring, interactive lesson on the importance of good sleep.
Sleep deprivation is a serious issue and research shows it's becoming ever more prevalent. Children nowadays get far less sleep than even 30 years ago and it's having a profoundly negative impact on growth, learning and development.
We all know what it's like to feel deprived of sleep- groggy, tired and merely functioning is difficult. For children, it's an even bigger issue as it impacts massively on their development. Sleep affects memory, concentration, social skills, attention, decision-making, creativity and all of our body functions from our emotions right down to our weight.
Children need on average ten hours sleep every night: if you've got children that are particularly disruptive in your class, the chances are they aren't getting enough sleep.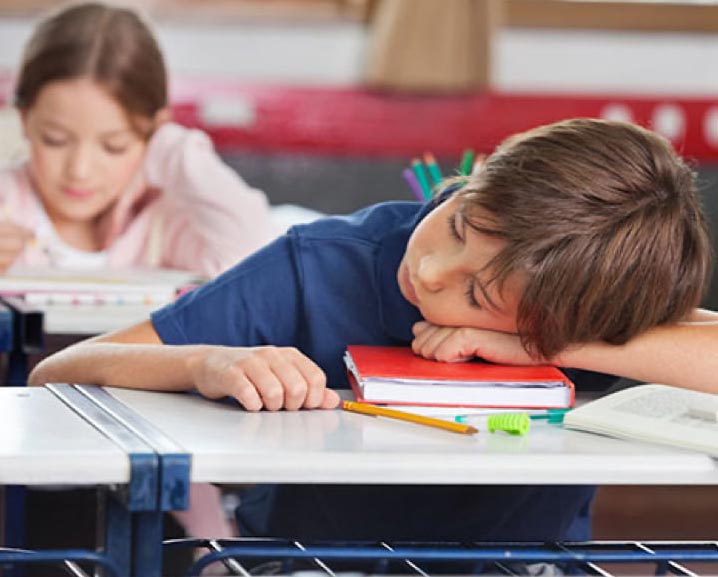 Teach children the importance of good sleep with Millpond
The good news is that teaching children about the importance of sleep is as straightforward as teaching the ABC.
Whether you are a School Nurse, Teacher or Teaching Assistant our Teacher's pack contains everything you need to deliver an engaging lesson that will improve pupils' sleep and effectively change lives.
Our Teaching pack contains a comprehensive Key Stage 2 lesson plan, designed to be used in conjunction with the included Millpond Sleep Diary, Healthy Body Game, True or False Game, beautifully illustrated Bed Time Routine Card Game, Relaxation Technique, Word Search, a copy of the wonderful Huge Bag of Worries book and 30 children's take-home guides to healthy sleeping.
Should you wish to learn more about sleep we run Sleep Workshops for all staff working with school aged children. We can work with your school or cluster of schools making things as cost effective as possible.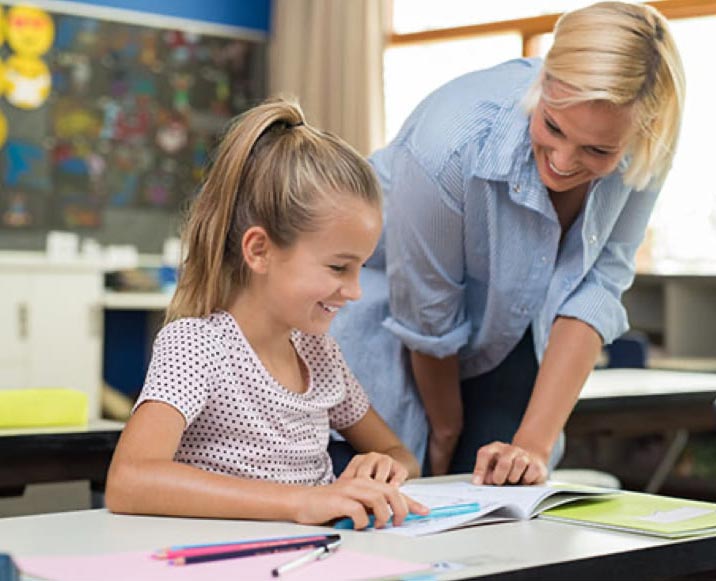 Millpond Teaching
Resource Pack
Includes:
A comprehensive Key Stage 2 lesson plan
Sleep Diaries
Healthy Body Game
True or False Game
Bedtime Routine Card Game
Relaxation Technique
Word Search Game
A copy of 'The Huge Bag of Worries' – by Virginia Ironside.
30 Millpond 'Get Your ZZZs' sleep booklets.
Illustrated Card Game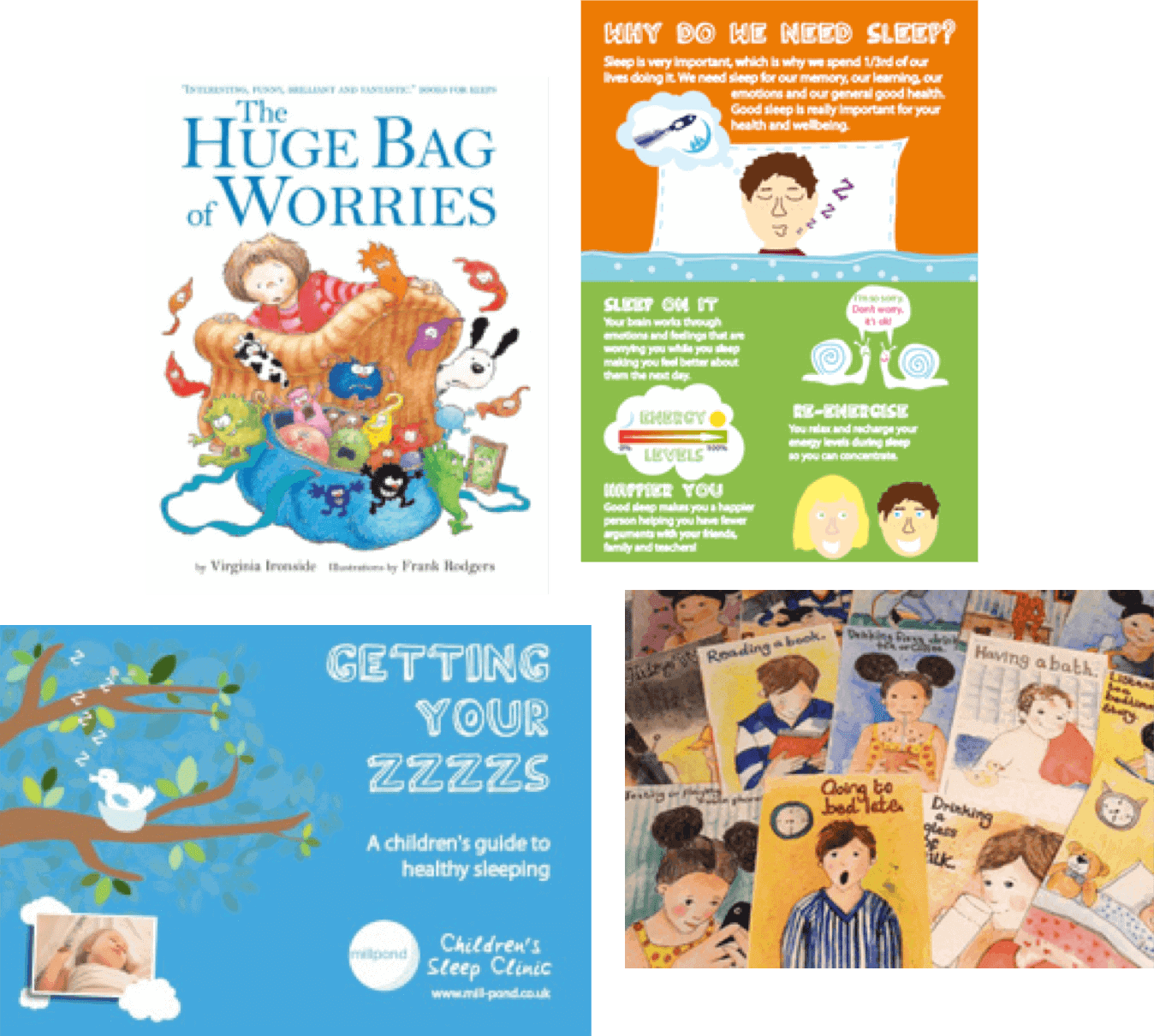 Purchase "Millpond Teaching Resource Pack"
Just £49.00

See what professionals' say about us
This training day has been very positively received by all members of the health visiting team. Staff feel better equipped to assess and provide advice on interventions that are evidence based to support parents. I strongly recommend that all clinical staff attend this extremely valuable training."

Carol Adams, Clinical Educator Health Visiting. Lewisham NHS Trust

Within my role as Infant Feeding Specialist – we have a large volume of mothers worried that their child is not sleeping, often equated to feeding concerns – this workshop has provided me with more in-depth strategies to support families with sleep issues. Lots of interesting research to follow-up and incorporate into my practice."

D Wilson, Infant Feeding Specialist

The HSE National Programme 'Nurture' engaged Millpond to deliver an extensive number of sleep workshop to registered public health nurses in the Republic of Ireland during 2018/19. Millpond provided an excellent professional service. They were open and willing to engagement and adaptation of the UK sleep programme to local needs. Feedback from the workshop participants was excellent. The Millpond trainers were flexible in developing the programme timetable and workshops were delivered over a wide geographical area in a timely and efficient manner.

Virginia Pye, National Lead for Public Health Nursing, HSE

The landscape around children's sleep is increasingly expansive and changing. Millpond's up-to-date training meets the need to adapt to growing trends in child sleep challengers. Fully comprehensive and nurturing in their approach; encompassing all essential holistic and trending aspects in fully supporting a child's emotional wellbeing to maximising a child's sleep potential.

Rozanne Hay, UK Representative & Director of Continuing Education for the International Association of Child Sleep Consultants

I think this on-line course was presented very well, to a high standard.

S Jelley, Community Nursery Nurse, Ceredigion

I have my Diploma in Children's Service's and have worked with wee ones (aged between 12weeks and 3 years) for 15 years, as a Nanny and within centers. Honestly, I think the course was brilliant. I loved it being online; it allowed for a 'hands-up' system which I think saves time and the content was so relevant, so much better than expected!

Jane, Nanny, London

"An excellent training course with informed and sector-leading practitioners who have a wealth of knowledge and relevant experience."

A Williams, Early Years Pathfinder Staff Development & Training Officer, Flintshire

Really great to leave with a sense of a Tool Kit to support the children and families I work with."

T Harold- School Health Nurse and Community Practice Teacher

"Fantastic training very informative and interesting…really gained a lot of new information and strategies to help families in the future."

M Cartwright, B5 Child Health Nurse

I attended the workshop you did at Oakleigh special school. I wanted to say it was wonderful. I learned lots of new things and was impressed by your extensive knowledge about sleep, especially that it was backed up by research. Thank you."

T Nicholls

"As part of Mothercare's community programme, Mandy hosted two 2 sleep workshops for parents. Parents were tremendously keen to attend and to get the best advice about good sleep practices for both babies and young children. Mandy's sessions met the parent's needs, resulting in parents feeling more confident and empowered afterwards.
I have no hesitation in recommending Mandy to host a workshop on children's sleep whether to parents or professionals.
It's thought provoking, interesting and contains good practical advice that works, so making sleep times easier and less stressful for both the child and the parent."

Mothercare's Parenting Consultant, Liz Day

I worked for 15 years making science and medical documentaries for BBC television. In 2011 I created my own digital company; Essential Parent (EP) to support new parents.
EP works with the NHS, maternity hospitals, children's centers and local authorities around the UK.
We chose Mandy Gurney as our sleep expert from many other possible candidates, since she was the only one who combined enormous authority, experience and knowledge, along with common sense and warmth. It's a very rare combination of qualities and one which has served our parents, midwives and health visitors really well.
We're enormously proud to be working with her – and we know just how lucky we are!"

Diana Hill, Essential Parent
Companies we've collaborated with