A Medical Sleep Problem
Two year old Sam had suffered from severe reflux and associated problems since birth which necessitated holding him upright for up to an hour after his last feed of a night as a small baby – and so the seed of poor sleep habits was sowed.
The Problem
From the age of about 9 months Sam's sleep routine consisted of being rocked to sleep, then he would sleep on the floor in our lounge until our bedtime after which time he would join us in the marital bed – which I wouldn't recommend in any circumstances.
Fools, I hear you saying – why on earth did you do that – especially if you take into consideration that Sam was our second child and our daughter had never shared a bed with us – well Sam would wake every 40mins (or if we were lucky he might make it to an hour) and if he couldn't have physical contact with me he would wake properly and it would result in crying and almost instantaneously, thanks to the reflux – vomiting huge amounts. After he had vomited then he was changed, I was changed and carpets/beds/cots/sofas were cleaned down he had been rocked back to sleep again – the process could take up to an hour. In addition my husband had been seriously ill and a half decent night's sleep was vital to his recovery – hence we chose the easy option in order to preserve our sanity and health (and jobs!!).
It wasn't that we didn't try to get help – we consulted health visitors, our GP, his pediatrician and finally a behavioural therapist. Despite trying every known technique to man – Sam was still in our bed and was fast approaching his 3rd birthday. My husband and I were at the end of our tether, depressed, exhausted (Sam still woke every hour or so in our bed to check I was there, and needed to climb onto me to go back to sleep), and seriously fed up – and then someone mentioned Millpond for my son's sleep problems – telling me how it had changed their life. I couldn't believe anyone could help but I felt that I had to try one more place – and thank the lords I did.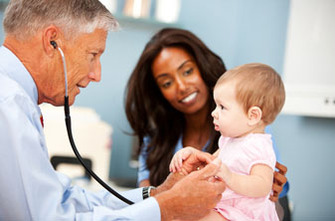 The Solution
After filling in a sleep diary for a week we met up with Mandy our sleep therapist.
She then set a list of goals for us to achieve and we agreed a plan .It didn't involve leaving Sam to cry it out (something, reflux considered I was reluctant to do) and would eventually relieve me of what seemed like a catalogue of disasters in the way that Sam slept.
I wouldn't say that it was plain sailing, I didn't sleep at all for the first two nights and I was totally exhausted. I phoned Mandy ready to give up, as I was trying to work, look after two children etc. on no sleep. Somehow she managed to talk me round, and gave me the motivation to keep on going.
Sure enough that night Sam went to sleep by himself in his cot and only woke three times in the night. From Day Three onwards we just kept moving on – so much so that by Day 8 he only woke once in the night and it took me about 5 minutes to settle him.
The transformation was amazing it was so good that we didn't even need the review meeting, instead Mandy and I kept in constant contact over the two week plan period (and beyond). Even an illness just two and a half weeks after starting the programme had very little impact on Sam's progress. We simply took a step back in the plan and within a few days he was back to sleeping all night in his cot.
As any parent will know, sleep disturbances will always happen with a child, no matter how good a sleeper they are but three months on Sam sleeps 11-12 hours a night in his own room and falls asleep by himself. He does wake up some nights, but when he does I am normally in and out of his room within 2 minutes.
See what families say about us
This training day has been very positively received by all members of the health visiting team. Staff feel better equipped to assess and provide advice on interventions that are evidence based to support parents. I strongly recommend that all clinical staff attend this extremely valuable training."

Carol Adams, Clinical Educator Health Visiting. Lewisham NHS Trust

Within my role as Infant Feeding Specialist – we have a large volume of mothers worried that their child is not sleeping, often equated to feeding concerns – this workshop has provided me with more in-depth strategies to support families with sleep issues. Lots of interesting research to follow-up and incorporate into my practice."

D Wilson, Infant Feeding Specialist

The HSE National Programme 'Nurture' engaged Millpond to deliver an extensive number of sleep workshop to registered public health nurses in the Republic of Ireland during 2018/19. Millpond provided an excellent professional service. They were open and willing to engagement and adaptation of the UK sleep programme to local needs. Feedback from the workshop participants was excellent. The Millpond trainers were flexible in developing the programme timetable and workshops were delivered over a wide geographical area in a timely and efficient manner.

Virginia Pye, National Lead for Public Health Nursing, HSE

The landscape around children's sleep is increasingly expansive and changing. Millpond's up-to-date training meets the need to adapt to growing trends in child sleep challengers. Fully comprehensive and nurturing in their approach; encompassing all essential holistic and trending aspects in fully supporting a child's emotional wellbeing to maximising a child's sleep potential.

Rozanne Hay, UK Representative & Director of Continuing Education for the International Association of Child Sleep Consultants

I think this on-line course was presented very well, to a high standard.

S Jelley, Community Nursery Nurse, Ceredigion

I have my Diploma in Children's Service's and have worked with wee ones (aged between 12weeks and 3 years) for 15 years, as a Nanny and within centers. Honestly, I think the course was brilliant. I loved it being online; it allowed for a 'hands-up' system which I think saves time and the content was so relevant, so much better than expected!

Jane, Nanny, London

"An excellent training course with informed and sector-leading practitioners who have a wealth of knowledge and relevant experience."

A Williams, Early Years Pathfinder Staff Development & Training Officer, Flintshire

Really great to leave with a sense of a Tool Kit to support the children and families I work with."

T Harold- School Health Nurse and Community Practice Teacher

"Fantastic training very informative and interesting…really gained a lot of new information and strategies to help families in the future."

M Cartwright, B5 Child Health Nurse

I attended the workshop you did at Oakleigh special school. I wanted to say it was wonderful. I learned lots of new things and was impressed by your extensive knowledge about sleep, especially that it was backed up by research. Thank you."

T Nicholls

"As part of Mothercare's community programme, Mandy hosted two 2 sleep workshops for parents. Parents were tremendously keen to attend and to get the best advice about good sleep practices for both babies and young children. Mandy's sessions met the parent's needs, resulting in parents feeling more confident and empowered afterwards.
I have no hesitation in recommending Mandy to host a workshop on children's sleep whether to parents or professionals.
It's thought provoking, interesting and contains good practical advice that works, so making sleep times easier and less stressful for both the child and the parent."

Mothercare's Parenting Consultant, Liz Day

I worked for 15 years making science and medical documentaries for BBC television. In 2011 I created my own digital company; Essential Parent (EP) to support new parents.
EP works with the NHS, maternity hospitals, children's centers and local authorities around the UK.
We chose Mandy Gurney as our sleep expert from many other possible candidates, since she was the only one who combined enormous authority, experience and knowledge, along with common sense and warmth. It's a very rare combination of qualities and one which has served our parents, midwives and health visitors really well.
We're enormously proud to be working with her – and we know just how lucky we are!"

Diana Hill, Essential Parent
Companies we've collaborated with