Although sleep regression is not a term recognised in sleep science, it is often used to describe a period of sudden change in a baby or toddlers sleep.
Your baby who previously settled like a dream at bedtime has now turned 4 months and become more social, finds everything fascinating and is easily stimulated by people and her surroundings. Her keen interest in her world means she resists sleep and out of the blue cries whenever you try to get her to sleep. Or you may be struggling to settle to sleep your 8 month old, who has always been happy to say goodnight to you at bedtime but now cries as soon as you walk towards the door.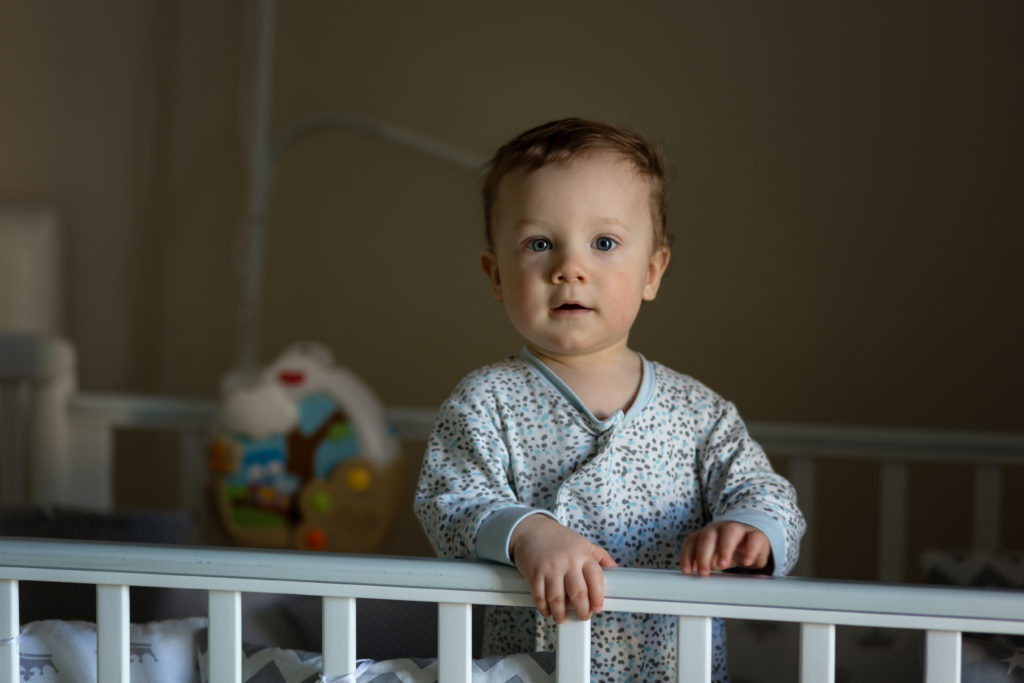 Of course, as all parents know, babies, particularly in their first year, grow and develop at a rapid rate. Sometimes these developmental changes can benefit sleep, but there are others that may impact on your child's sleep.
The good news is not every baby will experience sleep regression or will have sleep regression with every milestone. Any newly acquired skills are to be embraced as a sign your baby is growing well and reaching their milestones, but this could be a challenging time for your baby as she also has to adapt to her ever changing abilities. Like learning any new skill, initially it is difficult to master, a little scary and unsettling but with support from you and lots of practice, it is then mastered.
When does sleep regression occur?
Sleep regression may occur at any developmental stage. The most commonly reported times are at 4 months, 8 months, 12 months and 18 months, when specific developmental changes at these ages could impact sleep.

What to expect
Commonly sleep regression can present as difficulties settling your little one for naps and bedtime. More frequent night waking, being particularly upset when waking at night and early rising.
How long will it last?
It could be just a matter of days or a few weeks, but is generally short lived.  If your baby or toddler has needed extra comfort and support with their sleep from you during this time, you may need to implement a sleep plan to help get their sleep back on track.
Sleep regression can be challenging, especially if you've just got used to sleeping well and it may be the time to ask for some extra help from family. Try to remember it won't last forever and see this new stage of development as a positive step in your child's life.
0 Comments