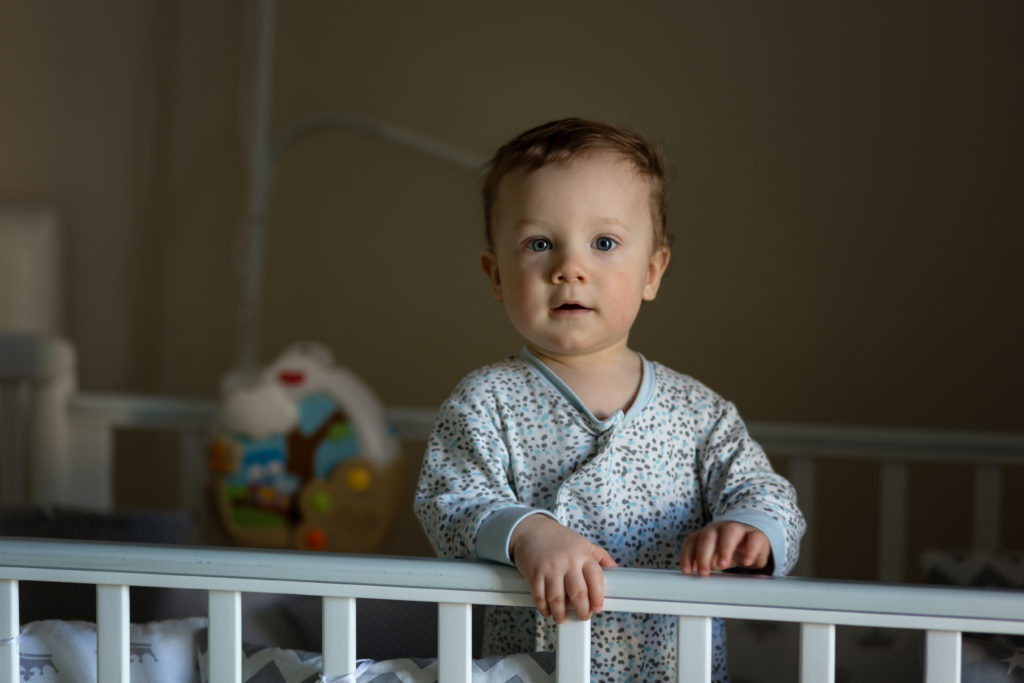 What if… my baby keeps stands up in their cot?
This tends to happen towards the end of your baby's first year as they become more mobile and are excited to try out their new-found skill….how amazing for your baby to go from sitting to standing!
But problems arise if your little one cannot lower themselves back down or if your baby quickly learns that each time they stand you appear by their side. Once resettled by you, they may get up again numerous times and this can become a game and a battle of wills that lasts until your child eventually falls asleep exhausted.
What to do:
Ensure your baby has plenty of floor time in the day.
Teach them to lower themselves back down from a standing position by practising pulling-up and sitting-back-down games. When you are confident they can lower themselves safely, leave them standing for a short while you sit or lie by the cot. Occasionally tap the mattress and simply say 'It's sleepy time, lie down'. When they start to tire, quickly lay them down and say "well done for lying down" and then offer some positive feedback with some gentle stroking or patting. However if they spring straight back up continue to "ignore" this behaviour and to lie low by the cot patting the mattress. You may be doing this numerous times especially the first few nights. But with perseverance the habit of standing will gradually stop.
If your baby is happily standing and is content for you to leave them for a minute or two, you can come and go from the room, laying them down each time you return. You may have to repeat this numerous times, especially the first few nights.
What if… my toddler climbs out of their cot?
What to do:
Start by lowering the mattress if you have not already done so.
Remove objects such as teddy bears from the cot that your child could climb on and gain leverage to push themselves out.
Try not to inadvertently reward them for climbing out, for example, by taking them into your bed. Be calm and firm. Try to catch them early. Quickly go into their room and firmly tell them not to climb out. If you do this consistently, they will probably get the idea and stay put. However if your child continues to climb out, it will be best and safest to transfer them to a bed.
You may also decide to put a stair gate across their door to keep them safe if they decide to test out their new freedom and wander in the night and to childproof their bedroom, almost turning it into a large cot.