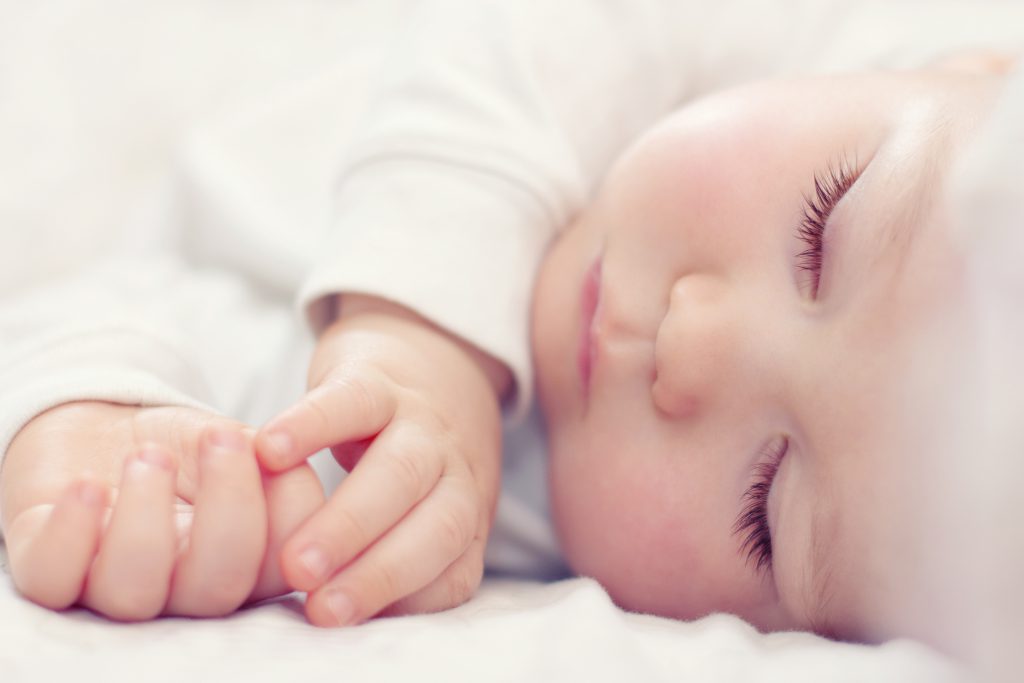 We love the warm sunny days with the chance to get outside with our little ones. But at the end of a glorious day how can you keep your baby cool and safe as they sleep?
The ideal room temperature:
In the summer months it can be very difficult to keep your baby's bedroom within the ideal range of 16 to 20 degrees. Not only do we sleep better in a cooler temperature, but more importantly research has shown the chance of SIDS is higher in babies who get too hot.
Cooling the bedroom
To help with the build up of heat during the day, shut the curtains or blinds and if the temperature outside the bedroom is hotter than inside, keep the windows closed too.
During the night when the temperature outside becomes cooler, (if safe to do so) open the windows.
Pre cool your bedroom with a fan and place it at a low level near a window to circulate the cooler air at night. Make sure it is not directed towards your baby.
As you will be sharing the same bedroom as your baby for the first 6 months, you will all benefit from the comfort of a cooler room. This also means you can keep a close eye on the room temperature over night.
Checking the room temperature:
As 16 to 20 degrees C feels quite cool, the best way to monitor your baby's bedroom is with a room thermometer.
Keeping my baby cool:
Have a cooling bath at bedtime.
Use lighter or no bedding.
Have light cotton sleep wear, with no more than 1 layer more than you would wear to be comfortable in that environment.
How do I know if my baby is too hot?
Babies often have cool hands and feet, so the best way to check your baby's body temperature is to feel the back of their neck or their chest.
If your baby feels hot or sweaty you will need to take off a layer of their clothing or bedding.
Keeping my baby well hydrated over night
Just like us, it is important to make sure your baby has plenty of fluids in the heat.
If you are breast feeding, there is no need to give extra water until your baby starts solids. However your little one may request extra breast feeds.
If you are bottle feeding, as well as their usual milk feeds, your baby may need some cooled boiled water. They may also wake a little more for milk in the night.