How to help your child sleep well when you're away from home….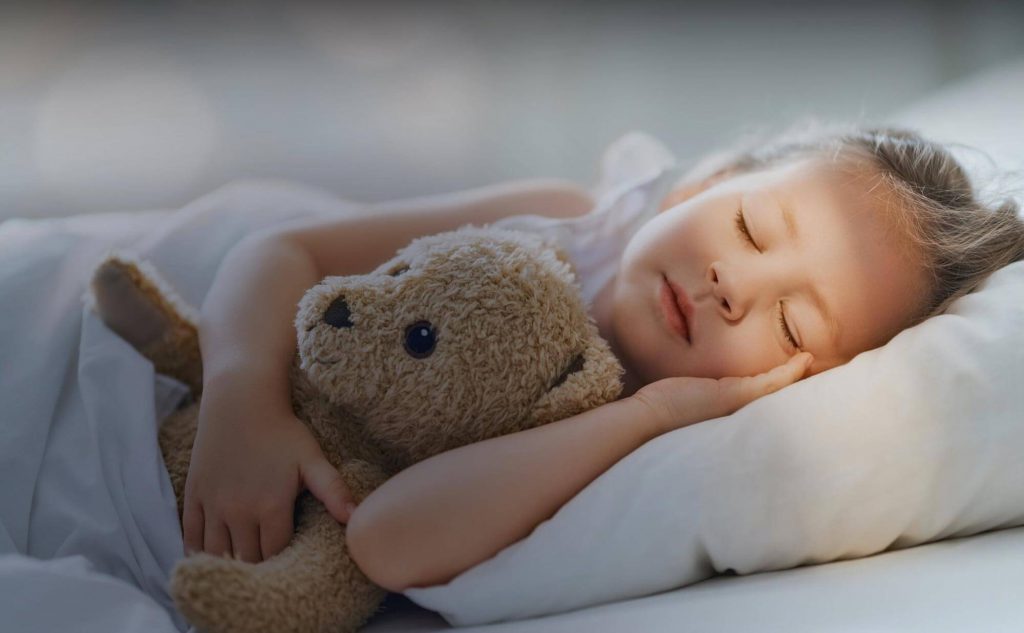 The last thing you want to do when you go away is disrupt a good sleeper, but holidays, particularly if there is a change of time zone, can bring a change in sleep patterns that some children find hard to cope with. Bear in mind when children are sleeping in unfamiliar places it is normal for them to be unsettled especially in the first day or two.
Here are a few top tips that can help:
Plan ahead:
The key to preventing sleep problems with your little ones when you are on holiday is to plan ahead.
If your child usually sleeps in their own room book adjoining or family rooms in a hotel so there is enough space for your child to have their own sleeping space.
If you can it helps to plan your travel around your baby or toddlers nap times.

What to pack:
Pack your child's favourite bed toys, a night light if they usually have one and a small sheet that has familiar smells from home. This way the holiday bed will feel welcoming and familiar.
If you are holidaying in the UK and have you own travel cot or crib consdier taking this with you as your little one will be familiar with it and feel more secure.
You can also buy travel blackout blinds or take black bin liners and tape to fix to windows to help block out any unwelcome light.
Bedtime:
When you arrive at your holiday, try to spend time in your child's 'new' bedroom so that they become familiar and happy with their surroundings.
Make their bed first and help them put their things away.
You can even play games and read stories in the "new bedroom" if you have time; you don't want bedtime to be the first time your child goes into that room.
Follow your usual bedtime rituals every night, just as if you were at home.
Remember, a bedtime routine should be something you 'pack' with you whenever you travel just like your tooth brush! Children love the security of familiar routines and will drift off to sleep happily.
If you are all in one room and your child is used to sleeping alone, the bathroom is a good place to 'hide' while your child settles to sleep. After your child has been asleep for ten minutes they will be in deep sleep and difficult to stir, so this is when you can reappear without fear of waking them.

Time Zones:
If you are travelling abroad you will want to consider the impact changing time zones could have on the family's sleep patterns.
Read our Jet Lag Survival Guide for our top tips of what you can do to minimise disruptions and get yours and your little ones sleep back on track.
Above all have a wonderful break and whatever happens while you're away, just go straight back to your usual routines when you get home and your child's sleep will settle again after a few days at home.